Configuring Print Settings and a Custom Logo
As an administrator, you can use the Settings view to configure print settings for BarTender Cloud and customize the BarTender Cloud interface with your company's logo. To display this view, click

on the toolbar, and then click Settings.
Configuring Print Settings
When you click the Printing tab in the Settings view, you can use the Print Settings features to specify how BarTender Cloud appears to the print operator and how it behaves before, during, and after a print job is run.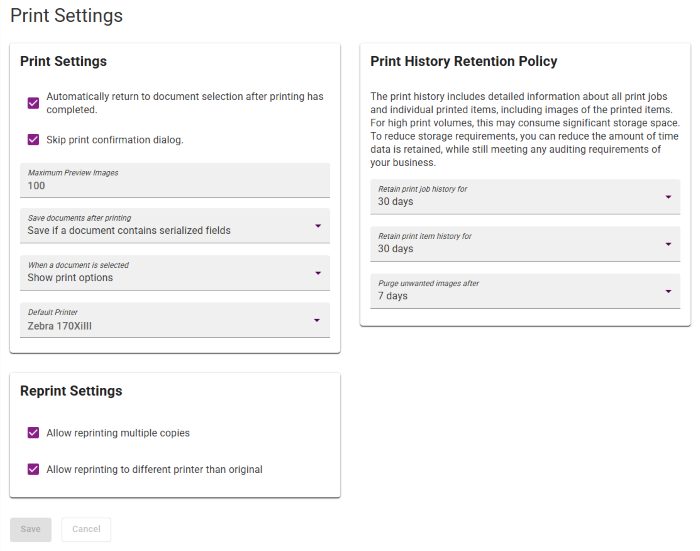 Customizing Your Logo
You can replace the default BarTender Cloud logo with your company logo. To do this, click Select new brand icon on the Branding property page in the Settings view.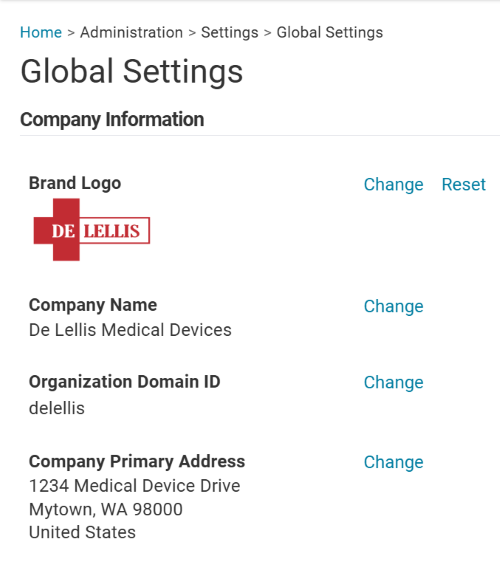 Related Topics